--------------------------------------------------------------------
Description:
This is the invisible Ltl-5120A 940nm, also know as Ltl-5210A black. The infra red LEDs do not glow red on this model* and so it is ideal for covert operations (note the actual infra red light for all models is invisible to the naked eye, it is only the LEDs that have a faint glow in the standard version and all other trail cameras). The power of the night vision is not as strong as the standard Ltl-5210A and the battery life is less. If looking solely at wildlife we still recommend the Ltl-5210A standard.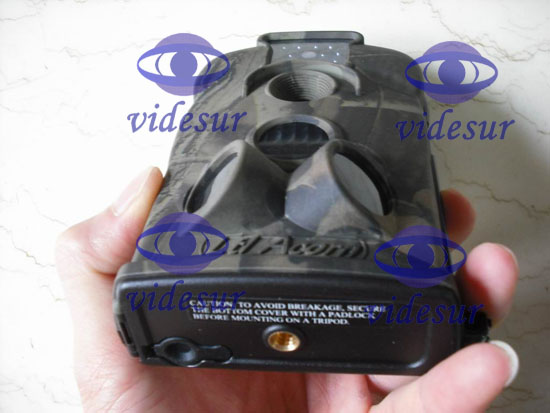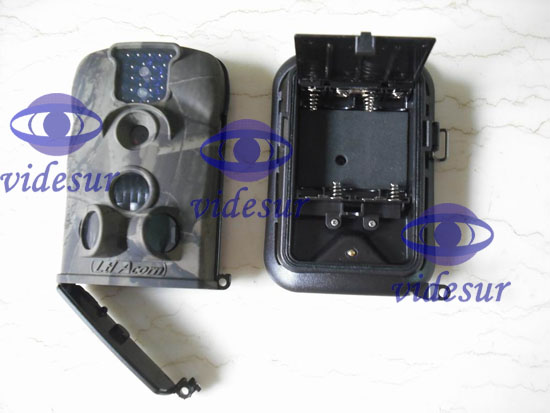 * at very close range, 3 feet or less, there is still noticeably a fairly faint glow if you look directly into the LEDs. Both this model and the standard model emit infra red light that is invisible to humans and animals, however in the standard model the small LEDs themselves can be seen to be red when activated.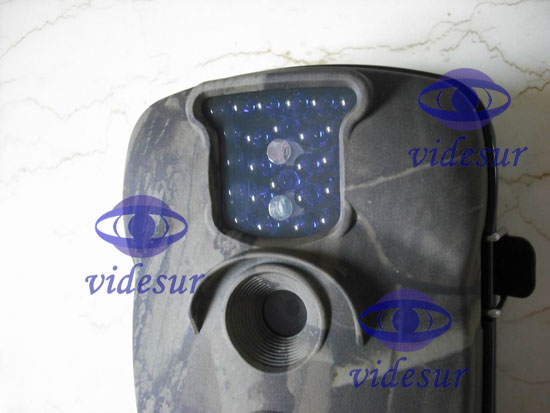 A compact scouting camera in a camouflaged case with some pretty amazing features: 3+ month battery life, a sensor and invisible IR night vision range of ~45ft, programmable 5 or 12 Mega Pixel, DVD quality video (640x480), time stamp, security code, high quality photos, video, time lapse option, temperature, moon phase, unique triple sensor - primes the camera to give a 1second trigger and a large LCD for picture and video playback. We supply the latest version with 12MP interpolation and many additional features (password, full TFT and 12MP).
Strap it to a tree, in the bushes and capture all the action, super power saving gives 3 months with standard battery pack and up to 6 months with additional battery pack - low cost AA batteries.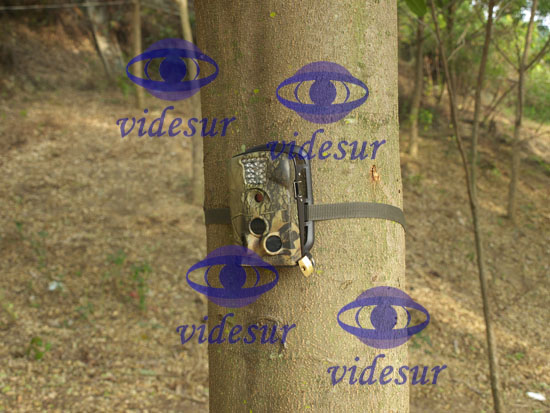 Each photo can optionally be stamped with the date, time, temperature, moon status.
Day photo: example 1; example 2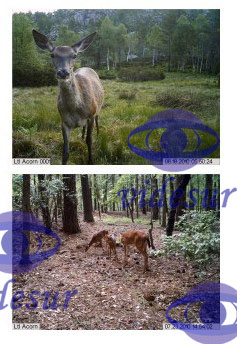 Night photo: example 1

Large TFT-LCD screen for playback of photos & Video. Cameras can take photos and video day and night, and also has unique time-lapse setting option which is not found on other trail cameras - see the wood or field throughout the day, watch how animals move and plants grow.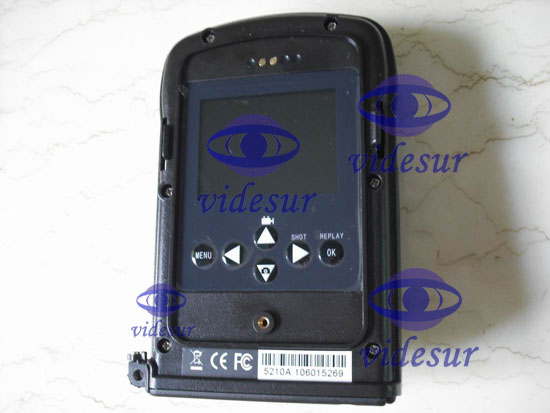 `````````````````````````````````````````````````````````````````````````````````````````````````````````````````````````````````````````````````````````````````````````````````````````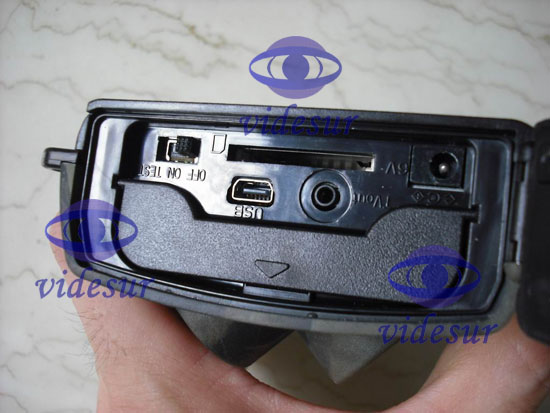 Features:
Image Sensor 12Mega Pixel Color CMOS
Maximum Pixel Size 4032*3024
Lens F=3.1; FOV=52degree; Auto IR-Cut-Remove(at night)
IR-Flash 20m
Display Screen 48x35.69mm (2.36");480(RGB)*234DOT; 16.7M color
Memory SD-card from 8MB to 16GB
Picture Size 12MP=4032*3024; 5MP=2560¡Á1920,
Video Size 640¡Á480:20fps; 320¡Á240:20fps;
PIR Sensitivity: PIR with 3 sensitivity level: High/Normal/Low
PIP sensitivity distance: 20m(-25 -~+25¡ãC at Normal )
standard PIR sensor range :2pcs angle is 100¡ã;Each infrared rane is 10¡ã
take pic and video PIR sensor range: Angular Field of View:35¡ã
Operation Day/Night
Response Time 1s
Triggering Interval: 0sec.-60min. programmable
Shooting Number 1-3 programmable ,
Video Length 1-60sec. programmable
Timer Switch On/Off Time Lapse Programmable
Power Supply 4¡ÁAA recommended,can enlarge to 8¡ÁAA(need extra battery box )
Stand-by Current <0.4mA
stand-by time:3~6 months(4xAA~8XAA)
Power Consumption 150mA(+450mA when IR-LED display)
Interface TV out (NTSC); USB; SD card holder; 6V DC external
Fixation Art Belt; Tripod securing screw
Operation Temperature -30--+70C
Operation Humidity 5%--95%
Security Authentication FCC

Accessories:
Kit includes: 5210A Camera in camouflage /Addition battery box /TV AV IN cable/USB cable/Belt/Manual/Guarantee card/LCD protector

Package:
View More,Visit Below Picture: