--------------------------------------------------------------------
Description:
This standalone camera and recorder is the perfect tool for any situation where a full surveillance system is not needed or not feasible. This camera is a huge money saver for anyone just having an issue with simple trespassing or repeat vandalism. Its compact size makes this covert camera easy to hide in almost any environment.
See the action that's on your property with the new Scout Trail camera. It delivers high-resolution stills with infrared technology. You'll get 12.0-megapixel color stills and infrared images and video at night up to 45 ft. with the 26 IR emitters.
The Scout Trail camera offers a 0.8-1 s trigger speed and converts into a convenient, handheld photo viewer while in the field. Enjoy hundreds of images on the 2.0" color screen and view dozens of videos when you install an SD card. Save or delete photos without removing the SD?card, or transfer images to your computer. Runs on eight AA batteries (not included) or a 6 V DC power supply (not included).
Don't want to check your camera every day or can't get to it's location on a regular basis? Not a problem! Pop in you local cell phone providers SIM card and the Scout Trail will e-mail or text message you every still picture it takes!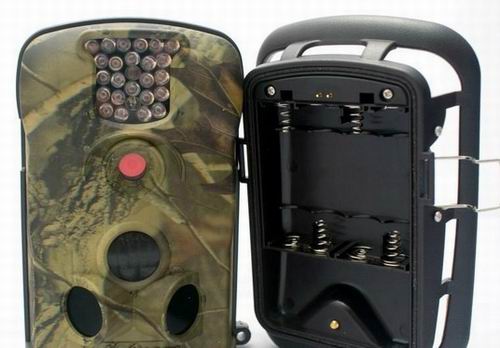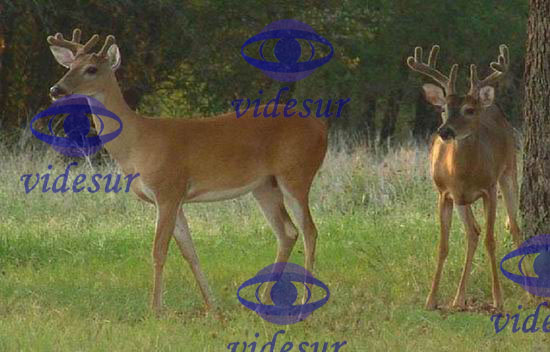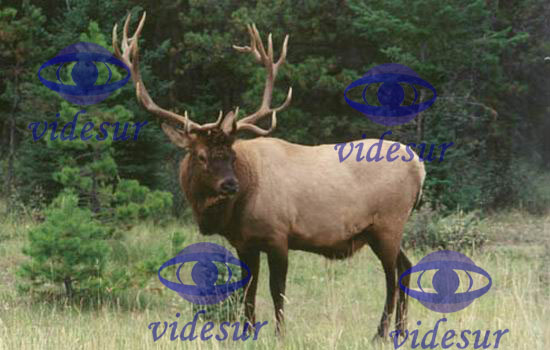 * at very close range, 3 feet or less, there is still noticeably a fairly faint glow if you look directly into the LEDs. Both this model and the standard model emit infra red light that is invisible to humans and animals, however in the standard model the small LEDs themselves can be seen to be red when activated.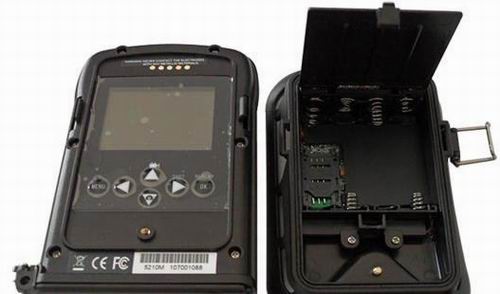 Ltl M Series (Model Ltl-5210MM) is the second generation of Ltl-5210 scouting camera with MMS function. Bundled with the MMS-module (Multimedia Messaging Service) battery box, the regular scouting camera can be upgraded to work as a remote cellular camera. With its highly sensitive Passive Infra-Red (PIR) sensor, the camera detects the sudden change of ambient temperature caused by moving game in a region of interest (ROI), triggers to take pictures/videos, and sends the images via GSM network to the user¡¯s cellphone or email account.
There are two selects of IR LED on the Ltl-5210M series camera, 850nm and 940nm. The former provides up to 65-foot flash range whereas the latter up to 30-foot flash range. The benefit of 940nm IR LED, however, is it emits very low-glow flash that is almost invisible from 5 feet away.
IR LEDs at 940nM spectrum are totally invisible. Standard, 850nM, are also invisible but IR LED themselves glow red. For a covert operation under total dark, we recommend a super low light camera which is most sensitive an IR light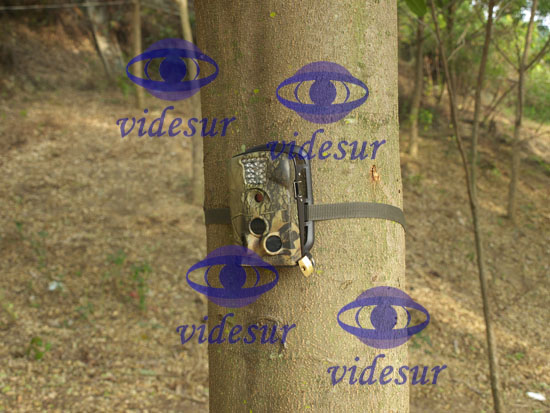 Each photo can optionally be stamped with the date, time, temperature, moon status.
Day photo: example 1; example 2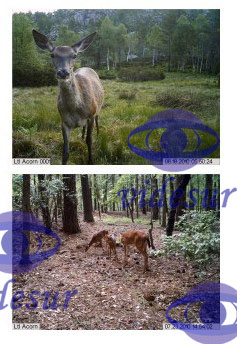 Night photo: example 1

Large TFT-LCD screen for playback of photos & Video. Cameras can take photos and video day and night, and also has unique time-lapse setting option which is not found on other trail cameras - see the wood or field throughout the day, watch how animals move and plants grow.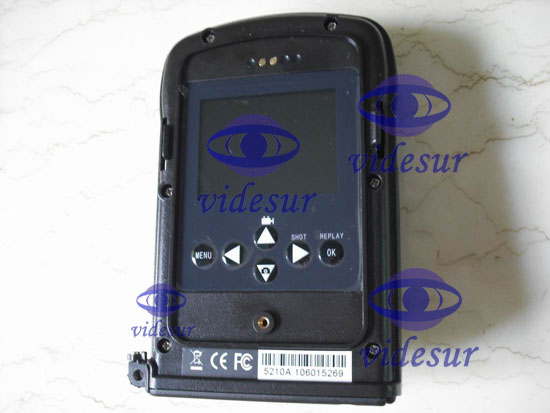 `````````````````````````````````````````````````````````````````````````````````````````````````````````````````````````````````````````````````````````````````````````````````````````
| | |
| --- | --- |
| Item | Parameters |
| Image Sensor | 12 Mega Pixels Color CMOS |
| Max. Pixel Size | 4000*3000 |
| Lens | F=3.1; FOV=52¡ã; Auto IR-Cut |
| IR Flash | 65 Feet/20 Meters |
| LCD Screen | 48x35.69mm(2.36"); 480(RGB)*234DOT; 16.7M Color |
| Operation Keypad | 6 Keys |
| Memory | SD Card (8MB ~16GB) |
| Picture Size | 5MP/12MP/1.3MP=2560X1920/4000X3000/1280X960; |
| Video Size | 640x480: 20fps; 320x240: 20fps |
| PIR Sensitivity | High/Normal/Low |
| PIR Sensing Distance | 65ft/20m(Below 77¡ãF/25¡ãC at the Normal Level) |
| Prep PIR Sensing Angle | Left and right light beams form an angle of 100¡ã; Each lens covers 10¡ã |
| Main PIR Sensing Angle | 35¡ã |
| Operation Mode | Day/Night |
| Trigger Time | 1.1 Second (When using the 2G SDcard) |
| Trigger Interval | 0sec. - 60min; Programmable |
| Shooting Numbers | 1~3 |
| Video Length | 1-60sec.; Programmable |
| Camera + Video | First take Picture then Video |
| Playback Zoom In | 1~16 Times |
| Time Stamp | On /Off; Include serial no., temperature and moon phase |
| Timer | On /Off; Time Lapse Programmable |
| Password | 4-Digit Numbers |
| Device Serial No. | 4 digits and 26 alphabets set by yourself |
| Periodic Shot | 1 Second ~ 24 Hours |
| MMS Picture Size | VGA: QVGA: OFF: Programmable |
| MMS Numbers | 1~99/Day:Not limit: Programmable |
| Mobile number | 1~3 |
| E-mail | 0~1 Programmable |
| Low Battery SMS Alert | Send¡°Battery Low¡± |
| Power Supply | 4xAA; Expandable to 8xAA |
| External DC Power Supply | Plug Size:4.0X1.7 6~12V(2~1A) |
| Stand-by Current | 0.4mA |
| Stand-by Time | 3~6 Months(4xAA~8xAA) |
| Auto Power Off | Auto power off in 2 minutes while no keypad controlling |
| Power Consumption | 150mA (+350mA when IR LED lights up) |
| Low Battery Alarm | 4.2~4.3V |
| Interface | TV out (NTSC); USB; SD Card Slot; 6V DC External |
| Mounting | Strap; Tripod Nail |
| Waterproof | IP54 |
| Operation Temperature | -22~+158¡ãF/-30 ~+70¡ãC |
| Operation Humidity | 5% ~ 95% |
| Accessories | Additional battery box, USB cable, Strap, External DC cable,CD |
Features:
? 5 or 12-Megapixel high-quality resolution.
? Infrared night vision LEDs for flash range as far as 65 feet
? In ¡°Cam + Video¡± mode, it takes both pictures and video at every trigger event
? Shooting time: up to 6 months with 8 x AA batteries)
? Perform in the most extreme temperatures from -22¡ãF to 158¡ãF
? Compact size (5 ? x 3 ? x 2 ? inches). Well designed to deploy covertly
? Impressively quick trigger time (1.2 second)
? In Time Lapse setting, the camera automatically and constantly takes pictures/videos at
specified interval. This is very useful when observing plants flowering, birds building
nest, or when monitoring unattended properties such as parking lots
? With Timer setting on, the camera can be programmed to only work in specified period
every day. This feature can work together with Time Lapse feature
? Backpack-looking tree grabber makes mounting and aiming a snap
? Serial Number setting enables you to code locations in the photos. This helps
multi-camera users identify the location when reviewing the photos
? Built-in 2 ?¡± TFT color display to review images and videos
? Date, time, temperature and moon phase can be stamped in the pictures
? Lockable and password protected
? Two MMS image sizes to choose: 640 x 480 or 320 x 240
? Users can configure the Camera and MMS function either by running the enclosed CD
on the computer, or directly on the built-in TFT display.
? Separation of the Camera and the MMS module provides users flexibility: starting with
the value model as a standard scouting camera, and upgrading to the premium model
with MMS function.
? If local area mobile signal is bad , Could not send MMS, Also can choose to send a textmessage(SMS). Message content is taking pictures time and Camera serial number.
? Our Advanced Remote Cellular Technology transmits images to your cell phone and
email account constantly at lower battery consumption and shorter transmission time,
compared to products of its kind on the market.
? Automatically send text alert when battery power level goes low
? Check cellular signal information on the built-in TFT display in the field
? All MMS pictures saved in SD card as well as the original ones
? Internal antenna design makes the camera portable while still emitting strong signal
? Operates globally via GSM/GPRS network. Supports four bands: 850 / 900 / 1800 /1900MHz.
Description
Outdoor Infrared Trail Camera For Trapping Animal is a scouting device. It can be triggered by sudden change of ambient temperature caused by moving game in a region of interest (ROI), which is detected by a highly sensitive Passive Infra-Red (PIR) sensor, and then take pictures or video clips automatically,and sends the images via GSM network to the user¡¯s cell phone or email account.
Application:
*Trail camera for hunting and animal or event observation
*Motion-triggered security camera: Farm,forestry,home,office and community security monitoring
*All other indoor/outdoor surveillance where invasion evidence is needed

Accessories:
Kit includes: LTL-5210M Camera in camouflage /Addition battery box /TV AV IN cable/USB cable/Belt/Manual/Guarantee card/LCD protector

Package:

1PCS Ltl-5210M Camera in camouflage/
1PCS Addition battery box (special offer)/
1PCS TV AV IN cable/
1PCS USB cable/
1PCS Belt
1pcs Installation CD
1PCS Guarantee card
1PCS LCD protector