--------------------------------------------------------------------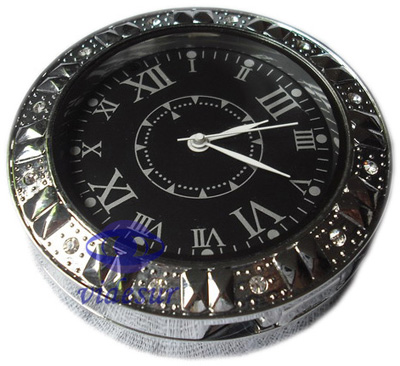 Description:
This product is the first high-definition digital camera with motion detection and camera- equipped clock, TF card memory, also known as "family security clock", can shoot photos and high-definition screen, and this product is simple, small and exquisite, beautiful and practical, easy to carry, the family security, education, life and other areas of essential utilities, deeply liked by all users of all ages.The size is 48*45*18mm.
It is the best choice for businessman,tourist,hospital,Security,education etc.
`````````````````````````````````````````````````````````````````````````````````````````````````````````````````````````````````````````````````````````````````````````````````````````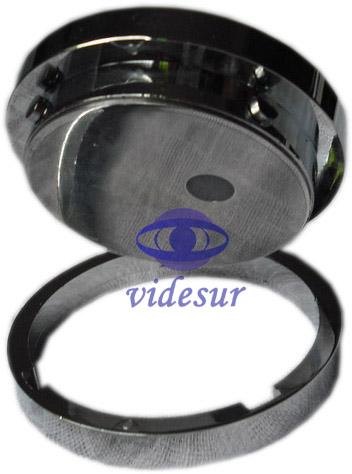 Features:

¡ï Main functions: taking photo, recording video & audio by Manual and Motion Detection, web camera, USB drive, clock. Size 68*68*20mm
¡ï Picture pixels:8 Mega Pixels
¡ï Expandable Card Slot: Support up to 16GB Micro-SD,T-Flash
¡ï Video format: AVI format 640*480 @30fps
¡ï Picture format: JPG 1280*960
¡ï The ratio of image: 4:3
¡ï Battery capacity : 300mAh
¡ï Working hour : About 120 minutes
¡ï Charge pressure : DC-5V
¡ï Interface type : MINI 4pin USB
¡ï Battery type : High-capacity lithium polymer
¡ï Support OS: Windows me/2000 /xp /2003/vista
¡ï Color: Silver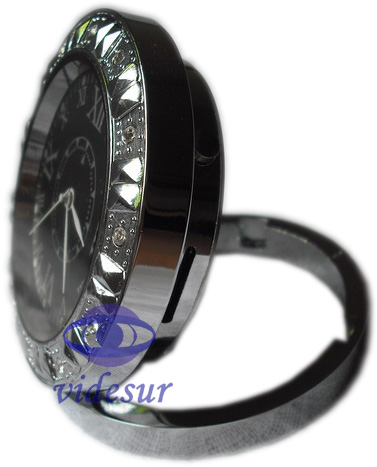 Part Description:
Light£ºStatus Light
on£ºThe Double-light burning, the red one is off after the initialization finishes, the green one always burns.
off£ºThe Double-light shines three times.
USB Status£ºThe Green light always burns,when it¡¯s reading or writing,the green one shines.
USB Charging£ºThe Green one always burns, the red one shines.After Full charging,the green one burns and the red one is off.
Video£ºWhen it starts to take video,the green light shines six times,then to be off.When the Video is suspended,the green light burns
Pharagraph£ºThe green light shines one time every pressing£»when it¡¯s suspended, the green light burns.
Low-power£ºThe green light shines
Charging£ºThe green light burns,the red light shine.
Full charging£ºThe green light burns,the red light is off.
Product Notes:
Work place:It is only for legal place.
Battery:You need to charge it after it does not work for long time.
File safty:It is not the professional memory card,so it can not instead of professional memory card completely.you need to keep back-up.
Video quality:It is not the professinal video equipment,so it can not instead of professional Video Equipment completely.
Working tempreture: 0¡ª45¡ãC,it is better to use in the room tempreture.
Working humidity:20%-80%,it is without waterproof function.
Illuminance: Please to use it in the luminous place.
Cleanliness:it is better not to use it in the dust place.
Other iterms:It can not use in the high magnetic fields , uniform electric field.It can not be striked,quick hardly.

Product Notes:
1 x HD Clock Dvr(with out card)
1 x CD drive
1 x USB cable
1 x Manual
1 x box
View More,Visit Below Picture: