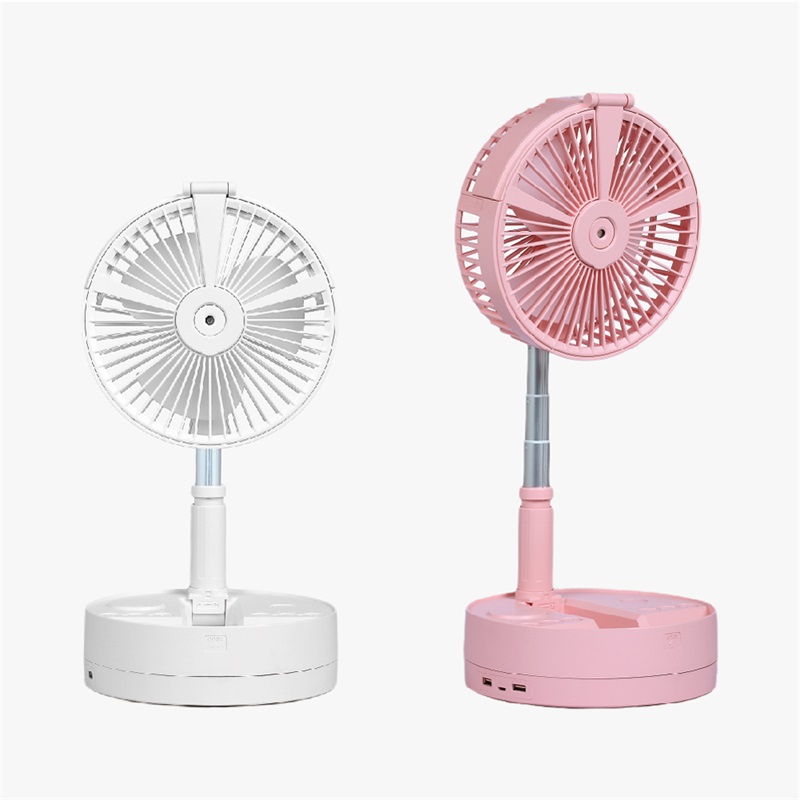 VSBFN55
Handheld Battery Operated Personal Fan
Rechargeable Fan with 15600mAh Wireless Charging Base and Water Spray
Working 38 Hours On One Full Charge
To order from our factory, Contact Us Email: sales@videsur-electronic.com
SKYPE: videsur

VSBFN55 Video Clip
Rechargeable Fan with Wireless Charger Water Spray Fan - Personal, Bedside, Table, Desktop, Office Fan£¬ USB Rechargeable Two-way Use Portable Mini Desktop Fan Handheld Fan with Wireless Charging Base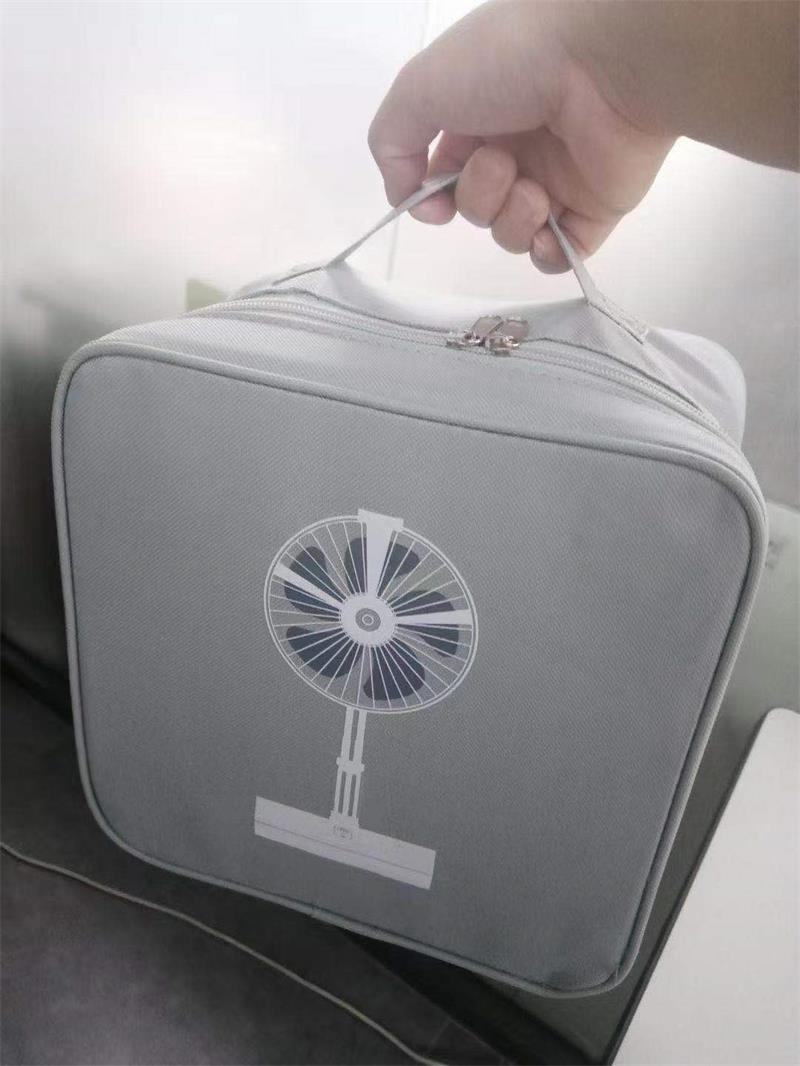 Handheld Battery Operated Personal Fan.
A USB fan is a small and portable device that's handy for personal, close-proximity cooling. As the name suggests, it's powered through a USB connection, such as the one in your computer, a power adapter that you plug into a wall outlet, or a portable battery. Some can be self-powered using an internal battery that you recharge ¡ª over USB, of course ¡ª and, in turn, some of these models can even be used as a portable battery to add some charge to a phone.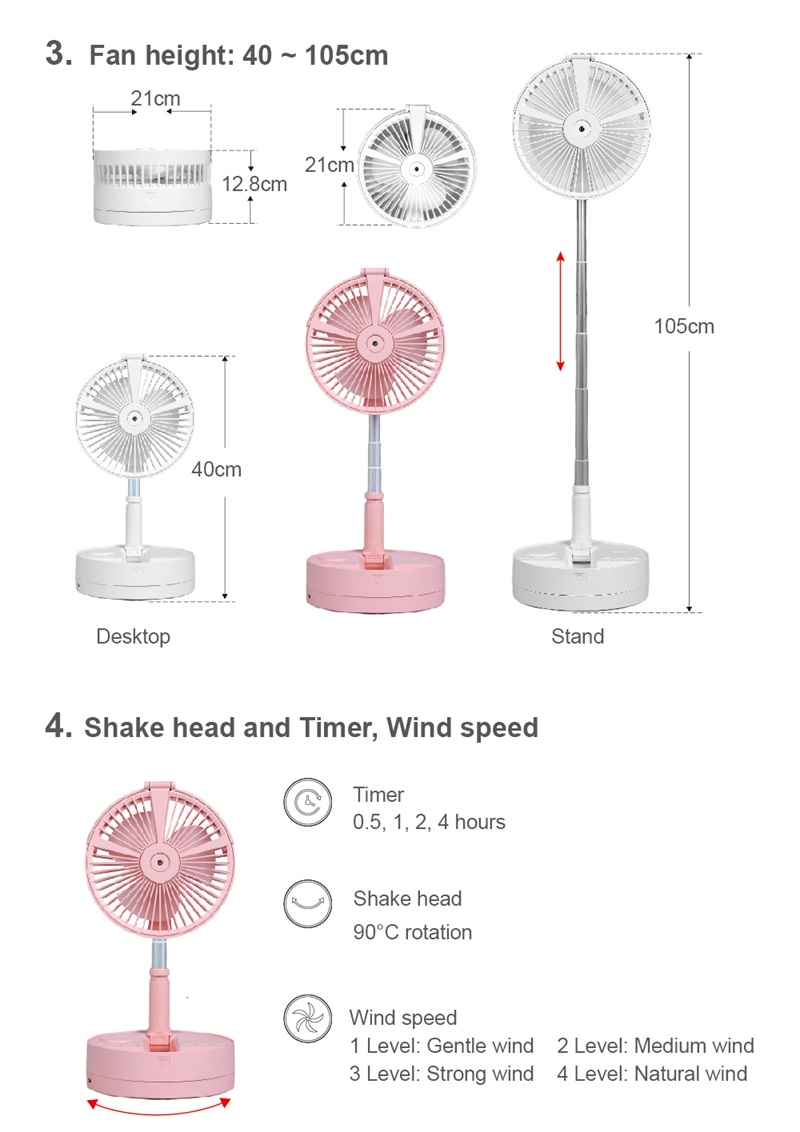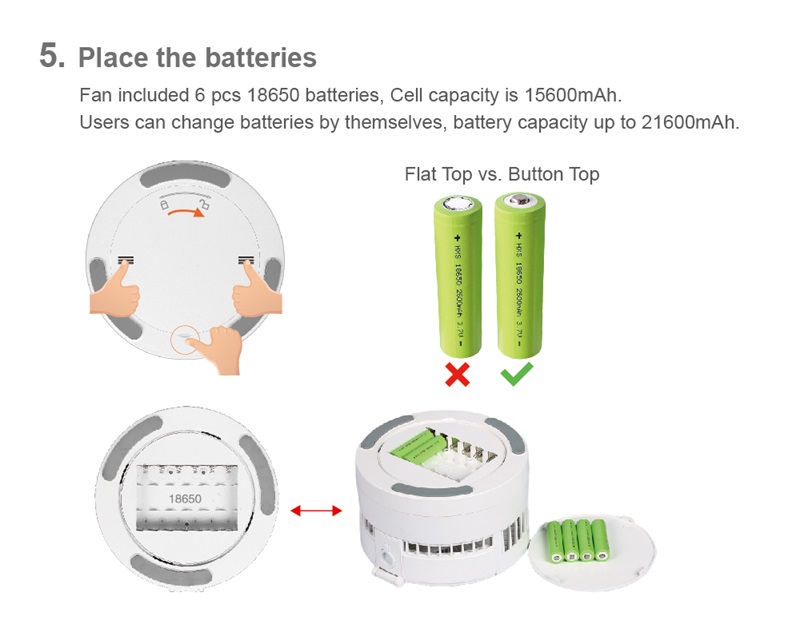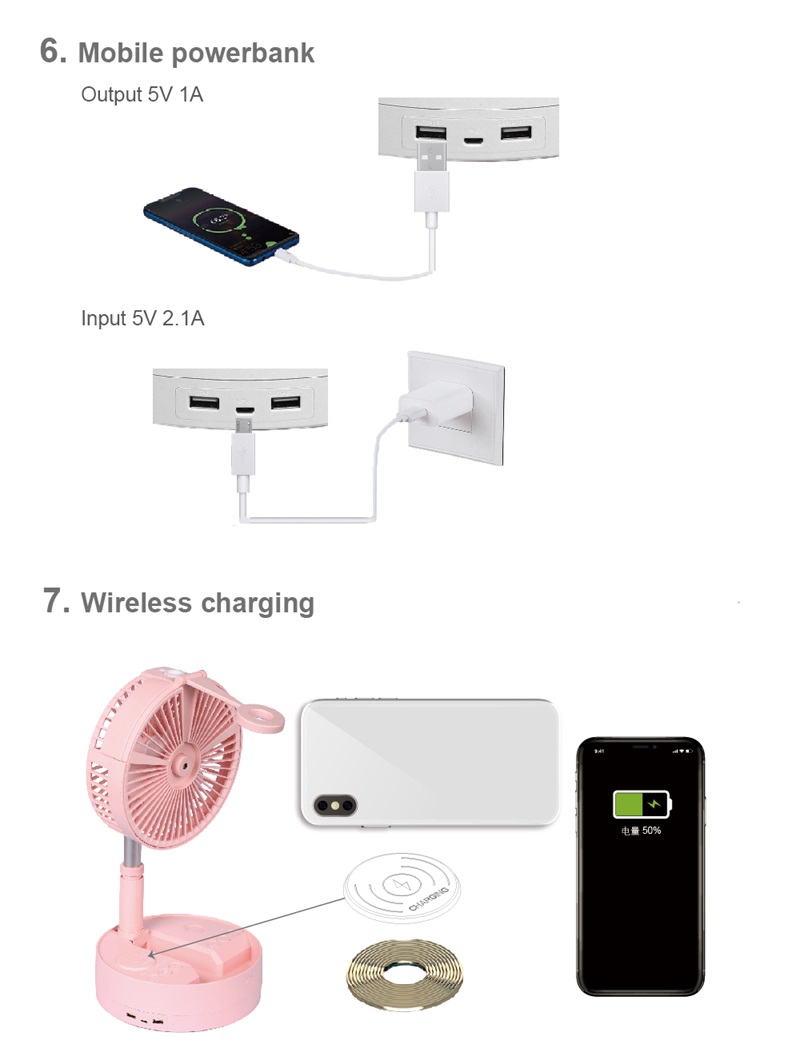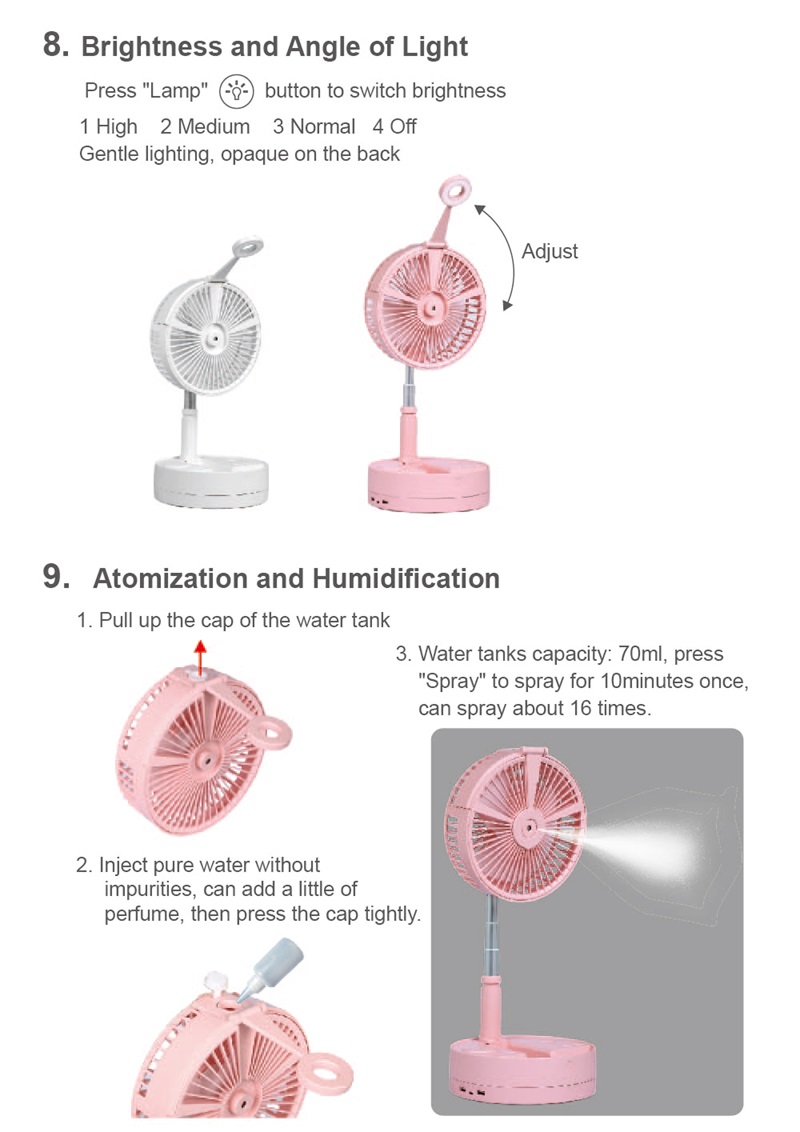 Despite their size, USB fans can be powerful, and most offer different speed settings. They won't cool down an entire room, but they can keep you comfortable when used at a close distance, such as an office desk or bedside table. Best of all, they are inexpensive.
This desk fan may be small, but it has three speed settings ¡ª soft, natural wind, and strong wind ¡ª to keep you cool. Depending on the speed setting, the 15,600mAh battery provides between 38 hours on one charge. There's lighting lamp you can use at night and an emergency light for when you're in a critical situation.
Portable fans offer you cool air during all of your travels.
Small personal fans are a great way to beat the heat on those long summer days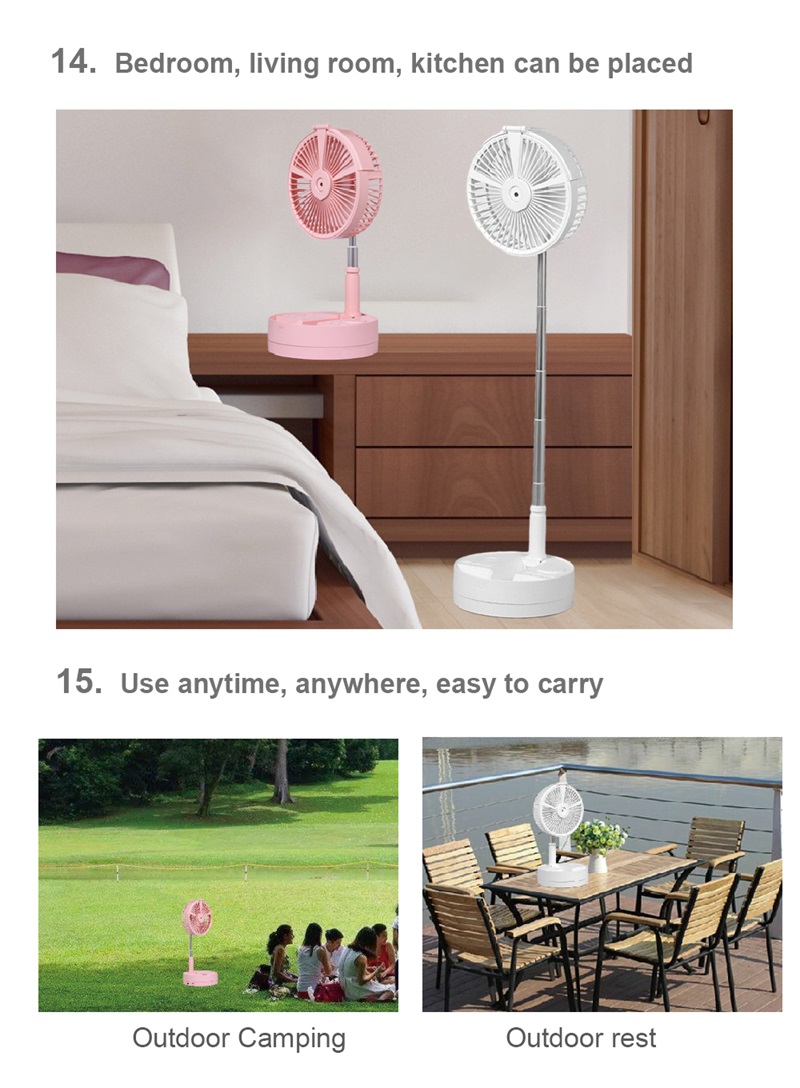 Fan have 6pcs 18650 li-on batteries, total 15600mAh
Charging time£º DC 5V 2.1A 8 hours
Product weight: 1.3KG ( included 6pcs batteries)
Spray: To spray 10 mins once, full water can spray for 16 times
Working time of only the lamp is on:
High: 100 hours Medium: 150 hours Low: 225 hours
Working time of the fan is working only:
1 Level: 38 hours 1 Level and Shake head: 25hours
2 Level: 20hours 2 Level and Shake head: 16hours
3 Level: 12.5hours 3 Level and shake head: 10hours
4 Level: 20hours 4 Level and Shake head: 16hours
Wireless charging time: iPhone 12 charging time is around 4 hours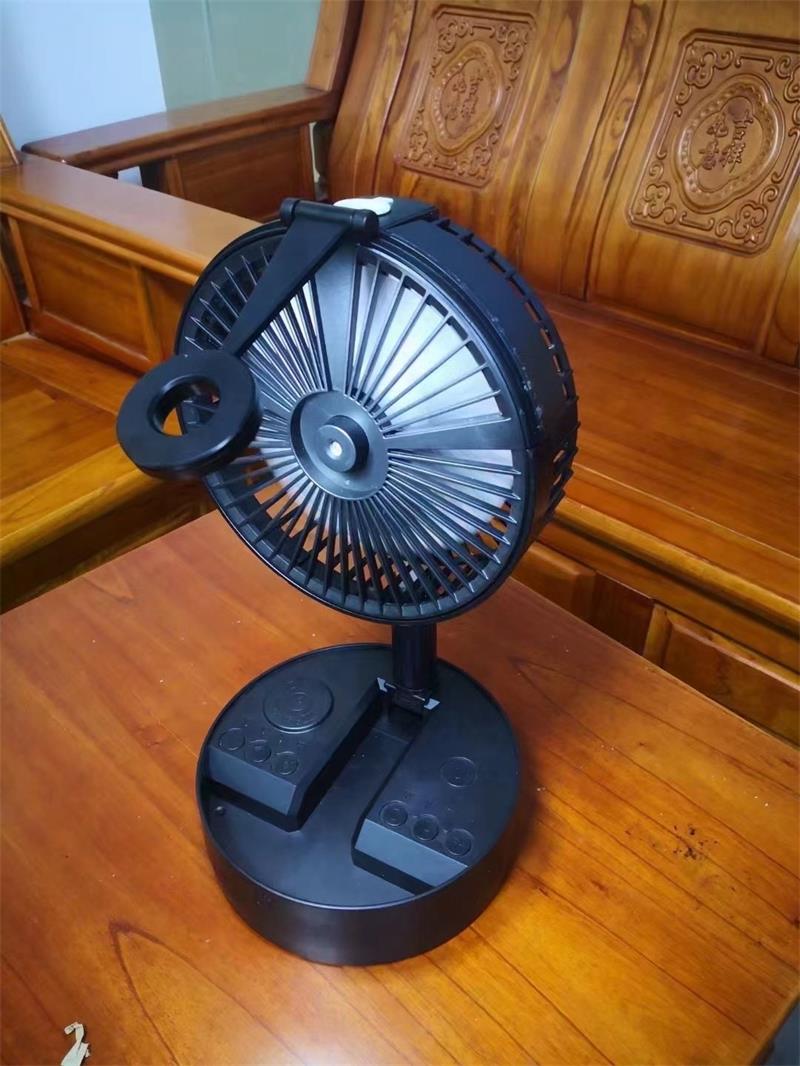 Home, Office, Supermarket, Bank, Park, Factory, School, Hotel, Garden, Shop, Outdoor.
Personal, Bedside, Table, Desktop, Office Fan
---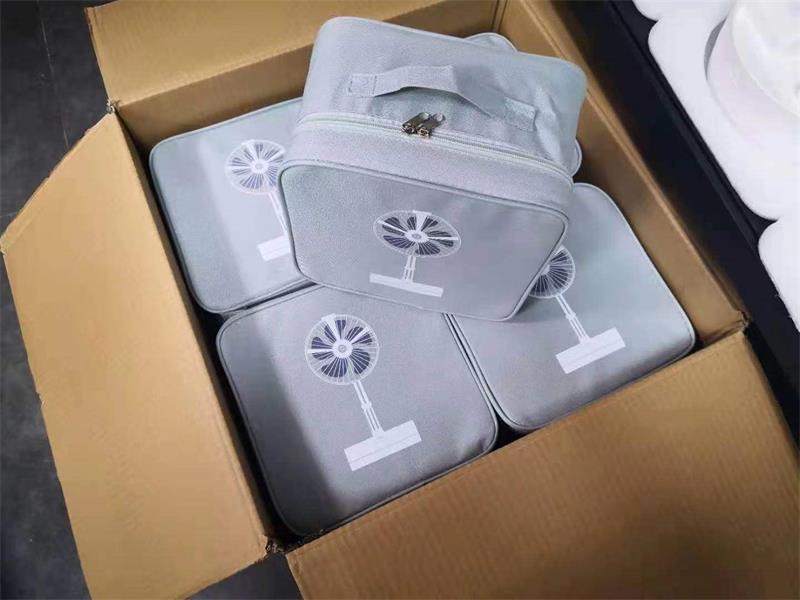 ---