Videsur offer high definition,
Spy DVR and Consumer Electronic Products at very low prices.
We offer innovative products like flashlight dvr, watch dvr with calender, hidden cameras, spy camera, mini dvr, surveillance, and security camera.
Protect Your Family, Home and Business with a Spy DVR, Mini DVR, Spy Camera or Recorder. Since 2001,
Videsur, Spy DVR and hidden camera CCTV system China factory, is a manufacturer and wholesale distributor of surveillance and wireless camera, video surveillance. Our Flashlight DVR and Watch DVR, is our innovative products. Mini DVR also offer you a convenient way to protect home or office surveillance.
DVR Motion Detection allows you to record important motion video file. Our Spy DVR and hidden camera can hide in any where near you in LED flashlight Watch Pen Clock Keychain Sunglasses Button etc for realtime audio and video recording for law evidence collection.
-----------------------------
Popular Sales Items Top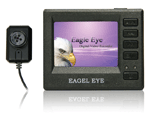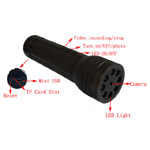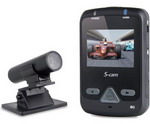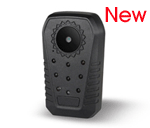 Watch DVR VSDW30M-AVI

Spy Watch Pinhole Camera, Watch camera£¬Spy camera, Hidden camera, Pinhole Camera, The Thinnest Digital Recorders, Super Clear Real Time Video & Audio Recording

Car DVR VSDP82AVI

NEW Car Camera Recorder / Dash Cam Recorder,Vide Resolution 640*480, Support Up To 4GB. Car Camera DVR, Onboard Car Video Camcorder

Pen DVR VSDP23AU

Mini DVR Pen (Spy Pen) Kit.The fewest Mini Pen DVR in the world which conceals in the pen. And the first mini pen DVR with the function of both kinescope and record.

Sunglasses MP3 DVR VSDSG-20MP3

Spy Sunglass for surveillance or fun (vidicon+radio+camara+MP3+Network), Video and Audio recording, Support PC camera
Mini DV VSDV86AVI

Smallest Digital Video Camera Mini DV, Support Up To 8GB Portable DVR, This Mini DV VSDV86AVI is truly the smallest micro mini camcorder in the world.

Car DVR with IR VSDP14IR

Car Video Recorder with IR and, Laser Indication Light, Mobile Infrared Day /Night AV Recorder, record real time

Car DVR VSDP14C

Car Video Recorder with Laser Indication Light, Mobile AV Recorder, record real time. TV-OUT function. Great for surveillance or FUN

2.4Ghz Wireless Camera Receiver VSWN420C+VSWR245

1/4 Sharp,1/3 Sony,420TVL 3.6/6mm,Min. Illumination: 0 Lux/F1.2,2.4Ghz wireless receiver
Four channel
Mini DVR Kit VSD2CH-RTSD

DIY installation and operation£¬Real time display and playback£¬Built-in SD card slot, support up to 16GB memory capacity. With Remote Control

Lighter DVR VSDLT65D

Zippo Ligther Shaped Mini DVR / Hidden Camera, New Version Support 640x480 AVI. Built-in 4GB memory. Camera pixels: 1.3 mega CMOS

Watch DVR VSDW30M-AVIA VSDW30M-AVIB

Spy Watch Pinhole Camera, hidden camera watch dvr. Support 640*480AVI 30fps Realtime Video Recording

Mini DV VSDVD52AVI

Smallest Digital Video Camera Mini DV, Support Video Recording 640*480 30fps, Motion Detection and Voice-activated Video Recording Version
Waterproof Sport Camera VSDSP-640AVI

Outdoor Waterproof Sport Camera Recorder VSDSP-640AVI is a digital video camera that enables the user to capture video clips of their sports activities

Clock DVR VSDCK54AVI

Clock Spy Camcorder/DVR, Vide Resolution 640*480, Support Up To 8GB high definition COMS digital camera